WINTER ESCAPE OR YEAR-ROUND LIVING
Magnolia Village is a gorgeous 55+ community that exudes classic Southern style with a bold modern look. Located in Edgewater, Magnolia Village is near the beautiful intracoastal waterfront. It offers all the charm of a small town, with all the spirit and energy of the city.
The sprawling grounds give everyone their own space with a unique flare. The roads are lined with hardwood and palm trees, providing shade to bikers, walkers and people just enjoying the Florida weather.
"Wonderful to say the least!"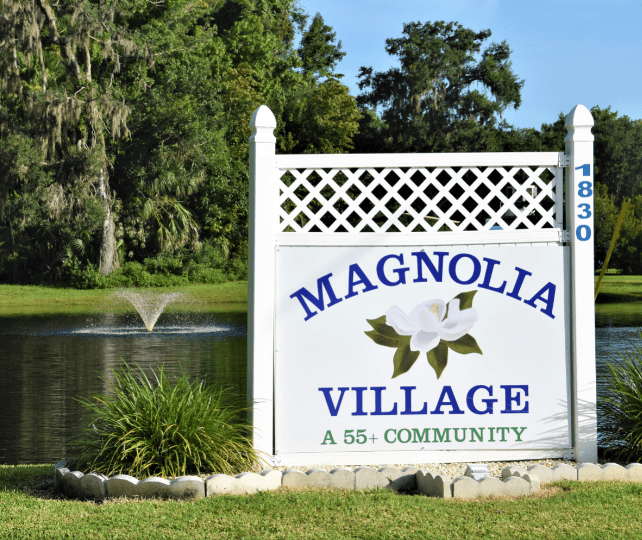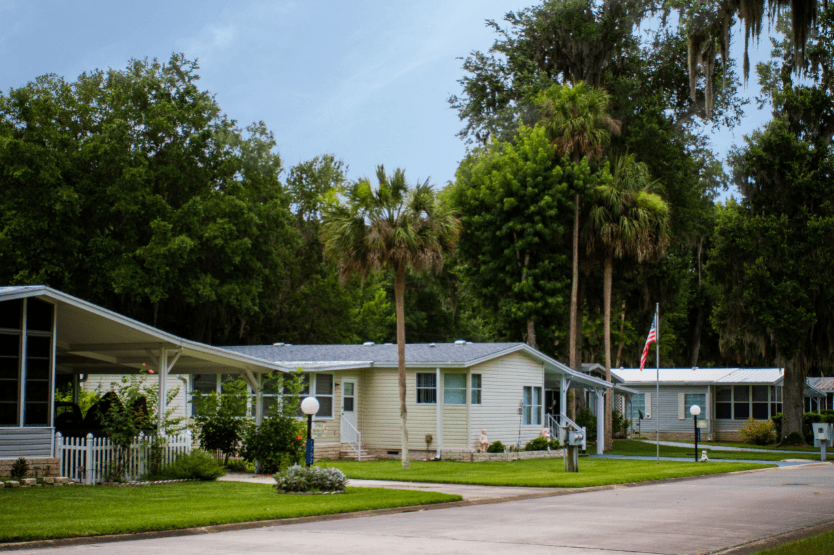 We have pre-owned homes for sale and rent, whether you're looking for a full-time or seasonal home. Land leases and land owned options are both available. Our homes are available for preview and ready to move in!
If you are looking for a resort away from the hustle and bustle of life, then Magnolia Village is the place for you!
Your Wait is Over. Come Experience the Excitement, Activity, and Comfort of Magnolia Village Resort!
"I love how the park is laid out. Beautiful landscaping, nice & quiet! We feel like it's a safe neighborhood. We love the pool and the beautiful clubhouse."
— Mary H.
"Well maintained, quiet, and clean. Activities are available, if you want to participate!"
— Donna A.
You're Invited to Explore Magnolia Village. Contact Us Today!
Magnolia Village is committed to providing an affordable, quality 55+ living experience for residents and renters.